Are you wondering what to serve with beef stew? Beef stew is one of those recipes that is a hearty meal but having a side item to complete the dish and make it a full dinner is often needed.
Jump to:
❤️ Why we love it
Beef stew is a warm comforting meal that is easy to make in your slow cooker.
Perfect for cool nights or cold days.
A versatile recipe to swap out your favorite beans or veggies.
Can easily be adapted for your stove top.
Leftovers are even better the second day.
Beef stew is the perfect weeknight dinner that you can throw together in the morning in your slow cooker and by the evening have a delicious mouthwatering meal.
No longer do you need to wonder what to serve with beef stew. Here are 101 ideas of sides to complement and make your beef stew a full meal.
🥖 Bread
When I think of what to serve with beef stew, bread is welcome addition. Ripping off a piece of bread and dipping it into the rich brown gravy is oh so tasty.
🍚 Rice
Rice and pasta are an easy side dishes for beef stew. And one of my favorites, because it helps to sop up the juices and gravy with each bite.
🥔 Potato
Ahh nothing says comfort like beef stew and potatoes. Creamy mashed potatoes are a favorite as well as mashed cauliflower, if you're counting carbs. But I have a few other choices that make beef stew just as satisfying.
🥦 Vegetables
Most beef stews may already have veggies in the stew, but no one ever said you could have too many vegetables and I happen to agree. Here are some that go well with beef stew.
🥗 Salads
Salads are a great side choice as they are usually on the lighter side and thus make the best option when pairing with a hearty and savory beef stew.
🍫 Desserts
When wondering what to serve with beef stew, desserts are always on my mind. Desserts are the perfect happy ending after enjoying beef stew dinner. These family favorites are light but incredibly tasty.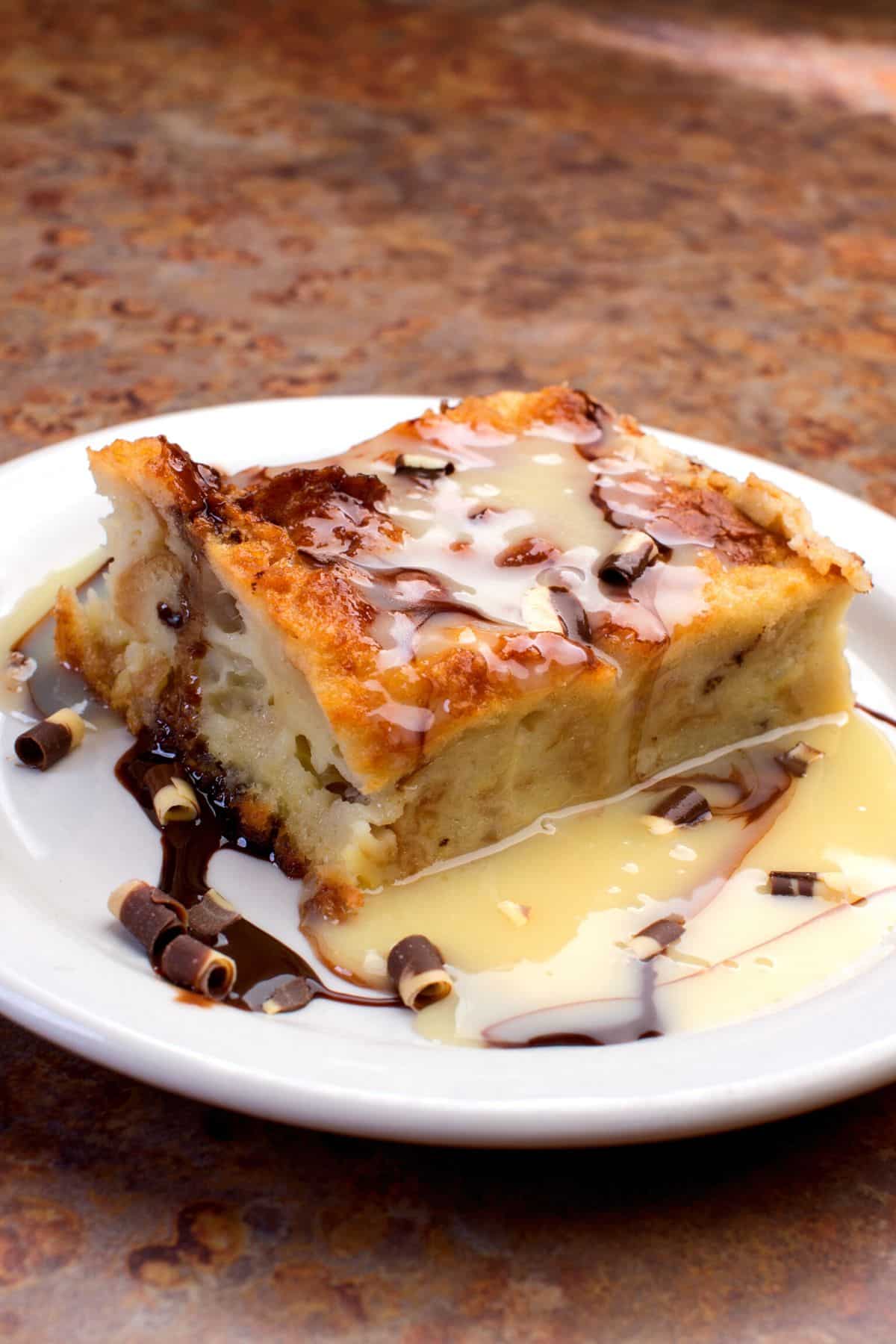 💭 Things to know
These tips will help you make the best beef stew recipe.
Use homemade bone broth if possible for the most amazing flavor.
Always check that there is enough liquid in the slow cooker or pot so the meat doesn't dry out.
Browning the meat before adding to the crock pot adds tremendous flavor to the overall dish.
The cut of meat makes a difference. Chuck roast is a favorite here.
Trim any excess fat and then cut into chunks for your best beef stew recipe.
Taking time to make these easy sides is well worth the effort, especially because they bring out the power and wonderful array of flavors of beef stew. Make it as simple or complicated as you want, chose one, two or three sides to complement your dish.
Save these ideas so you can pick different sides each time to make each beef stew a special meal.